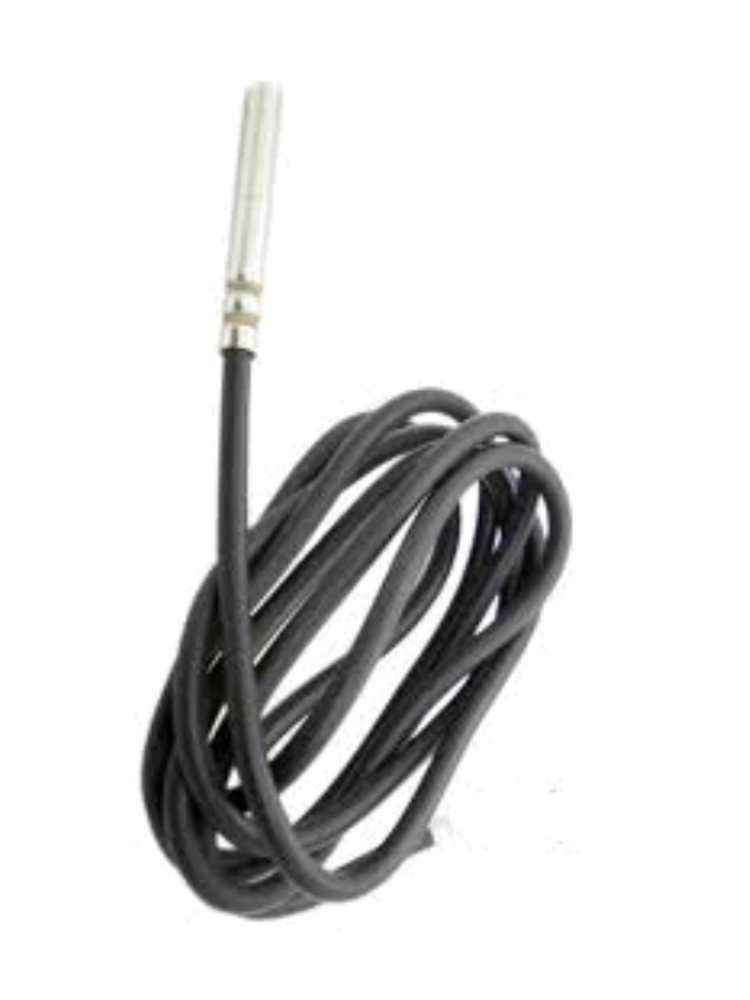 Automatic Chicken Coop Door Temperature Module
CT-Module-Temp
---
Coop temperature can be an important factor in poultry management.  If it's too cold, their water will freeze and your hens will not have drinkable water, if the coop is too hot, then you'll have some hot and unhappy hens.

The temperature module will trigger a Coop Tender alert status when either of the temperature extremes are reached.

Enable Coop Tender Freeze Protection and Coop Tender will keep the door closed when the temperature reaches and is below the temperature you set.
You'll have peace of mind knowing your hens are protected from extreme freezing temperatures.
May be extended outside of the Coop Tender controller enclosure for custom positioning inside or outside the coop
Chicken Door Temperature Module Features and Specifications
Weather Proof
Operates inside or outside the coop
Temperature Range
-67°F to +257°F (-55°C to 125°C)
Probe
Stainless steel - Durable and safe
Cable length
30 inches.  
Temperature module comes pre-installed on all of our automatic chicken coop doors.
All U.S bound and international orders ship via FedEx, UPS or United States Postal Service (U.S.P.S.).  
Orders ship within 2 to 5 business days. If you have an urgent need, please contact us. We will do our best to accommodate.
The UPS delivery map below shows how many days your automatic chicken door order will take to be delivered once shipped.
Transit days may increase during peak holiday seasons.
We reserve the right to cancel any order if actual shipping charges become unreasonable to ship your order.   You will be notified if this should occur.
We are not responsible for incorrect addresses or extra charges that may occur from changing an address after your order has shipped. If you provided an incorrect address at checkout or request an address change after your order has shipped, you will be responsible for any additional charges which may be incurred to reroute your order.